Currently Featured
Here are our current features and special buys for our customers.
Happy Independence Day
Jun 28, 2019
Quermback will be closed Thursday, July 4th and Friday, July 5th for Independence Day. Enjoy the fireworks and nice weather!!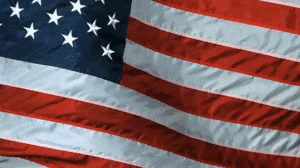 The Voice of Quermback has Retired!
Jan 2, 2019
In 2019 there will be a new voice answering the phones here at Quermback. Long time receptionist Roe has retired! She manned the phones and handled all incoming visitors here at Quermback for 21 years. We wish her the best in her new adventures and hope she enjoys all her kids/grandkids/great-grandkids to the fullest. Thank you Roe!
Download the flyer
Good Luck Kevin
Aug 20, 2018
Quermback would like to wish Kevin the best of luck as he heads back to school. Kevin was accepted into UB Law School and will start in the fall. Although we will miss him here, we wish him luck in his new challenge. Thank you for your hard work and dedication while at Quermback!
Congratulations Greg!
Aug 6, 2018
Officially as of this morning, Greg is retired! We would like to thank Greg for his almost 42 years of service at Quermback Electric. We will certainly miss all Greg brought to us here, including his vast amount of electrical knowledge. We wish you the best in retirement! Thank you!
Celebrating 100 Years of Service!
Apr 4, 2018
2018 marks the 100th anniversary of Quermback Electric. We have been servicing the electrical industry in Buffalo since 1918. Every day we strive to provide the best service possible to all those who rely on us. We are very thankful for everyone who has helped keep Quermback in buisiness throughout the years, including all our great employees and vendors throughout the years. Above that and most important is our customers. Thank you for allowing us to reach this milestone - we would not be here without you! We continue to improve and change with the times - looking forward to another 100 years of servicing our customers like no one else can!
Thanks again!
NOCO genius BOOST
Jun 10, 2015
Dead car battery got you down and out? No need to wait for AAA or carry around a clunky battery charger that can take time waiting to power up. The new NOCO genius BOOST lithium-ion battery charger will solve all your problems! Small enough to fit in the glove box and powererful enough to jump start your dead battery over 20 times without recharging! The genius BOOST holds over 70% of it's charge for over a year, great to just throw in glove box for the peace of mind it can offer. Worried about safety? The genius BOOST is ultra-safe, only delivering power if it is connected properly to the battery.
If that wasn't enough, the genius BOOST charger also is a USB charger, able to charge your smartphone, camera, tablet, ect. All you need is the cord! Recharging can be done through a USB car charger and takes only 3 hours for a full charge.
The genuis BOOST is in stock now at Quermback, call now to get yours! Check out the "how-to" video link below or in our video section on our website!
Download the flyer
Encore Pull Pro
Jun 3, 2015
Lighter, Straighter, Faster.....It's Just That Simple
Check out the many features of the Encore Pull Pro that makes a wiring job quick and easy! From ready to pull containers that can stack to features that guarentee a smooth, easy pull with no fear of tangle or unwinding! Quermback is now stocking the 12AWG THHN in most standard colors. Call today for a money and labor saving quote!
Download the flyer