Quermback Electric News
Here are our current news items.
Business Hours
Aug 14, 2020
Quermback Electric has adjusted our business hours due to the COVID-19 pandemic. Our normal hours will be 7:30-4:00 Monday through Friday. Thank you for your support!
Happy Independence Day
Jun 28, 2019
Quermback will be closed Thursday, July 4th and Friday, July 5th for Independence Day. Enjoy the fireworks and nice weather!!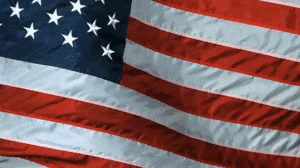 The Voice of Quermback has Retired!
Jan 2, 2019
In 2019 there will be a new voice answering the phones here at Quermback. Long time receptionist Roe has retired! She manned the phones and handled all incoming visitors here at Quermback for 21 years. We wish her the best in her new adventures and hope she enjoys all her kids/grandkids/great-grandkids to the fullest. Thank you Roe!
Download the flyer
Good Luck Kevin
Aug 20, 2018
Quermback would like to wish Kevin the best of luck as he heads back to school. Kevin was accepted into UB Law School and will start in the fall. Although we will miss him here, we wish him luck in his new challenge. Thank you for your hard work and dedication while at Quermback!
Congratulations Greg!
Aug 6, 2018
Officially as of this morning, Greg is retired! We would like to thank Greg for his almost 42 years of service at Quermback Electric. We will certainly miss all Greg brought to us here, including his vast amount of electrical knowledge. We wish you the best in retirement! Thank you!
Celebrating 100 Years of Service!
Apr 4, 2018
2018 marks the 100th anniversary of Quermback Electric. We have been servicing the electrical industry in Buffalo since 1918. Every day we strive to provide the best service possible to all those who rely on us. We are very thankful for everyone who has helped keep Quermback in buisiness throughout the years, including all our great employees and vendors throughout the years. Above that and most important is our customers. Thank you for allowing us to reach this milestone - we would not be here without you! We continue to improve and change with the times - looking forward to another 100 years of servicing our customers like no one else can!
Thanks again!
Quermback is Hiring!
Sep 20, 2017
Family owned electrical wholesale business operating in Buffalo, NY for 99 years is looking to fill two sales positions: an entry level inside sales and experienced inside/outside sales to work Monday through Friday.

Inside Industrial Sales
Candidate's responsibilities will include directly assisting existing customers with the best solution to their needs, asking the right questions, doing any necessary research, expediting the order and if necessary troubleshooting. Strong people skills with ability to think outside the box will be beneficial. Any electrical background would be helpful.
Inside/Outside Sales
We are looking for a candidate with some Electrical Engineering Background for an opening in our Power Distribution and Motor Control Department. Candidate must be detail oriented, able to review technical drawings and work with both customers and vendors. The position is mainly inside sales but does require outside representation as needed.

401(k), life and health insurance
Send resume and salary expectations to info@quermback.com
Download the flyer
Don't forget to check us out on Twitter and Facebook!
Jun 21, 2017
Visit us @QuermbackElec or click the links on the side of our page!
Thank you Harry!
Dec 19, 2016
December 23, 2016 – Long time Quermback employee Harry W. will punch his timecard for the last time Friday afternoon as he leaves Quermback for the start of his new job – retirement! Harry has worked at Quermback for close to 30 years, all in sales. He has handled some of the company's largest customers throughout his tenure and has played a large role in keeping us in rolling towards our 100 year anniversary (2018). While he is not sure exactly what retirement holds for him, it will certainly include riding his motorcycle and staying busy with the grandkids. If you get the chance to see or call him, make sure you wish him well! Thanks Harry!
Congrats to Andy on his Retirement!
May 10, 2016
After decades of service to both Quermback and the electrical industry, Andy decided to hang it up. His early days were filled with repping and selling electrical parts. He was then able to move into the IT side of the business, selling products while maintaining and supporting Quermback's equipment. He will continue to teach his IT classes at UB while having time to finally finish some of his long running projects. We wish him the best!
Kevin Completes NAILD LS1 Lighting Certificate Program
Jan 4, 2016
Kevin recently completed the NAILD LS1 Certificate training program through Imark. The National Association of Independent Lighting Distributors (NAILD http://naild.org/) provides this training - typically a 6 month program. The LS1 program focuses on fundementals and directly discusses different lighting types including LED. It also focuses on lamp colors as well as how the human eye perceives these colors.
Kevin completed the course in 3 months and passed the final with a 90%. He is now the proud owner of a certificate of completion and a lapel pin. Make sure you stop by and congratulate him on his pin and test his lighting knowledge!
Congrats to Steve E, our new Counter Manager!!
Aug 26, 2015
A young Steve E. started with Quermback as temporary summer help in 1989 with plans that did not include staying at Quermback for long. 26 years later, Steve has finally been relieved of his "Temporary Summer Help" tag and takes over as our Counter Manager. Steve has worked shipping, the wire room and various other areas including his better known time at the counter. Stop on in and congratulate Steve on his new position!
NOCO genius BOOST
Jun 10, 2015
Dead car battery got you down and out? No need to wait for AAA or carry around a clunky battery charger that can take time waiting to power up. The new NOCO genius BOOST lithium-ion battery charger will solve all your problems! Small enough to fit in the glove box and powererful enough to jump start your dead battery over 20 times without recharging! The genius BOOST holds over 70% of it's charge for over a year, great to just throw in glove box for the peace of mind it can offer. Worried about safety? The genius BOOST is ultra-safe, only delivering power if it is connected properly to the battery.
If that wasn't enough, the genius BOOST charger also is a USB charger, able to charge your smartphone, camera, tablet, ect. All you need is the cord! Recharging can be done through a USB car charger and takes only 3 hours for a full charge.
The genuis BOOST is in stock now at Quermback, call now to get yours! Check out the "how-to" video link below or in our video section on our website!
Download the flyer
Encore Pull Pro
Jun 3, 2015
Lighter, Straighter, Faster.....It's Just That Simple
Check out the many features of the Encore Pull Pro that makes a wiring job quick and easy! From ready to pull containers that can stack to features that guarentee a smooth, easy pull with no fear of tangle or unwinding! Quermback is now stocking the 12AWG THHN in most standard colors. Call today for a money and labor saving quote!
Download the flyer
Congrats to Mike Hamilton!
Jan 26, 2015
Mike, formerly our receiving department manager, is now a member of our OEM/Industrial Sales department. In addition to helping with everyday OEM sales responsibilities, he will also play a large role in our Vendor Managed and Customer Inventory programs. Mike has been with Quermback for 24 years.
Quermback Electric now on Twitter and Facebook!
Jul 16, 2014
Quermback has stepped into the social media world! Please visit us on Facebook and follow us on Twitter @QuermbackElec!